That's right, folks. Ken here, with the new name
and
a look at the cover of our forthcoming second album.
We're calling the album
Insanitizer,
and the cover artwork follows below: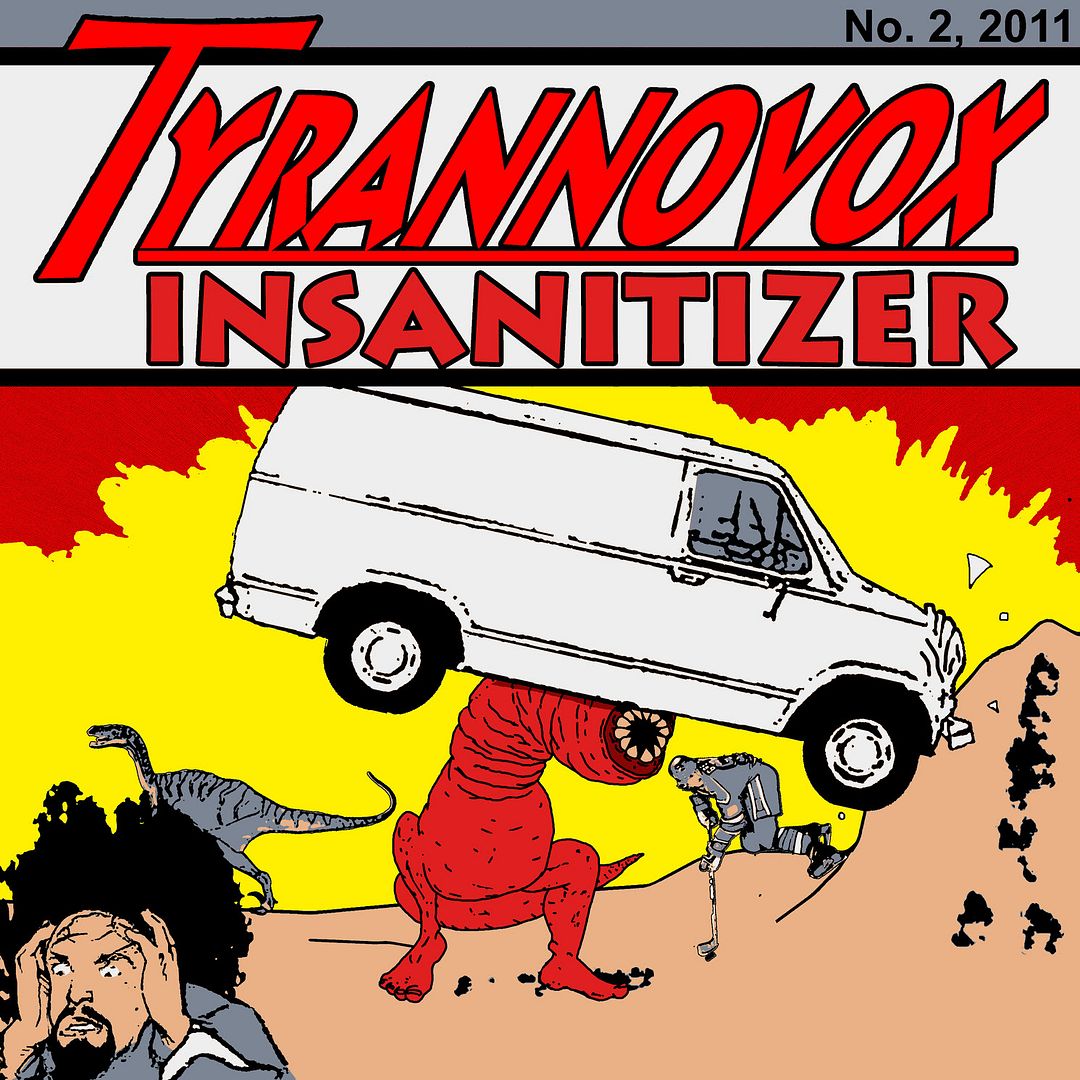 But that's not all.
Click here
and you'll be taken to a rundown of all the features of the artwork, hosted on my personal blog.
As for the album itself, we're nearly finished, with a few bits and pieces here and there left to be recorded, plus post-production chores. Keep it here for more information, and look forward to a release date soon.